Skullknight on Horse II (Limited Edition - Behelit Sword): Bone
- by Art of War
- scale 1/10
- limitation 300
- project finished 4.14.08
- estimated value of statue alone: $750+
- pictures uploaded 4.15.08
- painter: John Allred
To begin with, this amazingly gorgeous statue by Art of War is one of my favorite, if not MOST FAVORITE of all the statues preceding it. And I love the silver rendition, but I just HAD to get one painted in the bone scheme... and my goodness, who would have ever thought it would turn out like this??? I honestly have to say this is truly the most gorgeous Berserk statue I own. Hands down.
To give a brief overview of what we did here... the horse's clothes were done with brown highlights and burnt orange tips. The horse's skin was painted in a deep blue, with subtle light blue veins to portray the image of a ghost-like, undead creature. The base ogre was darkened and weathered to match better with the grittiness of the bone color. The Behelit Sword was painted with blue, brown, and green color schemes, signifying different behelit types. And lastly, the Schnoz grew white hair for some apparent reason. =P Sexy sexy!!!
Thank you, John, yet again!!! Seriously, you have made this grown man's pants wet, way too many times. But this one has made them sticky too, if you know what I mean!? THIS PAINT UP ROCKS!
(note: all pictures by John Allred, himself)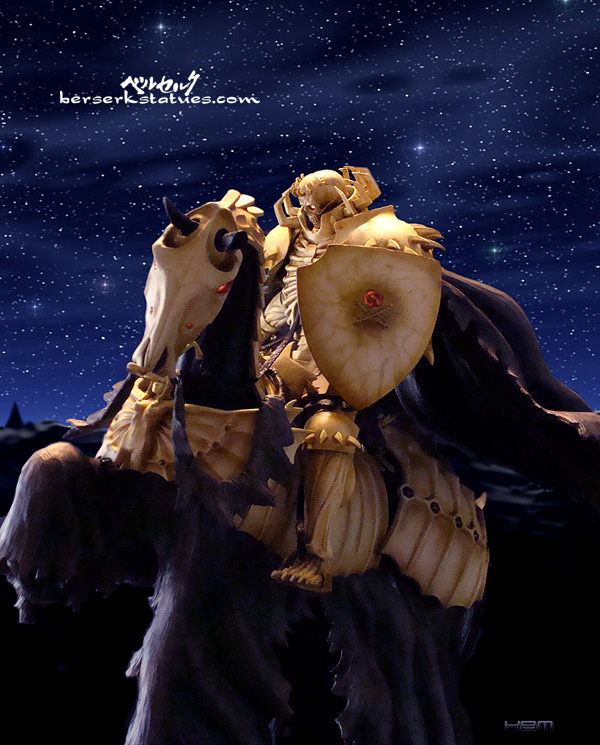 In-Progress Pictures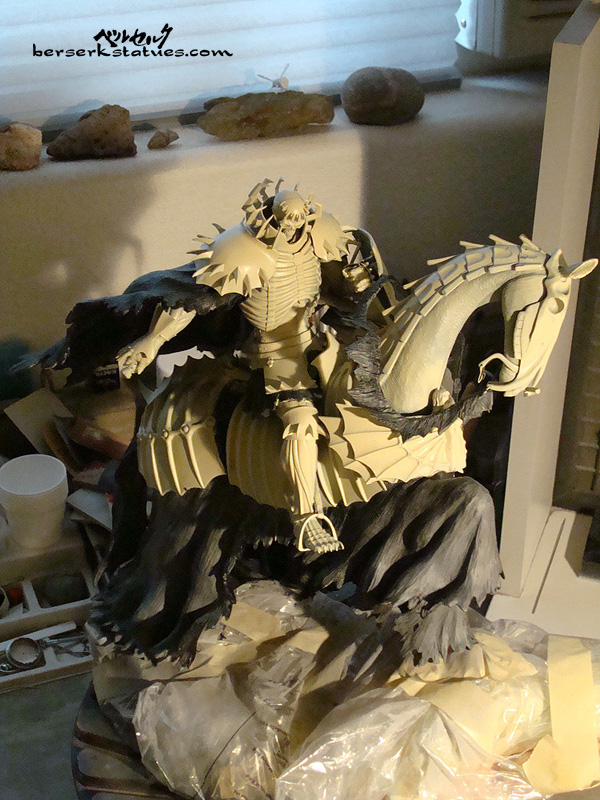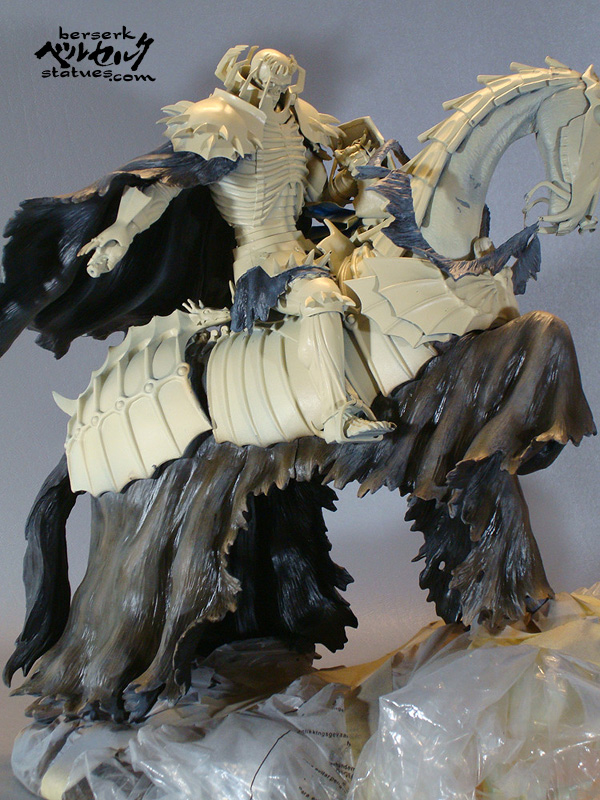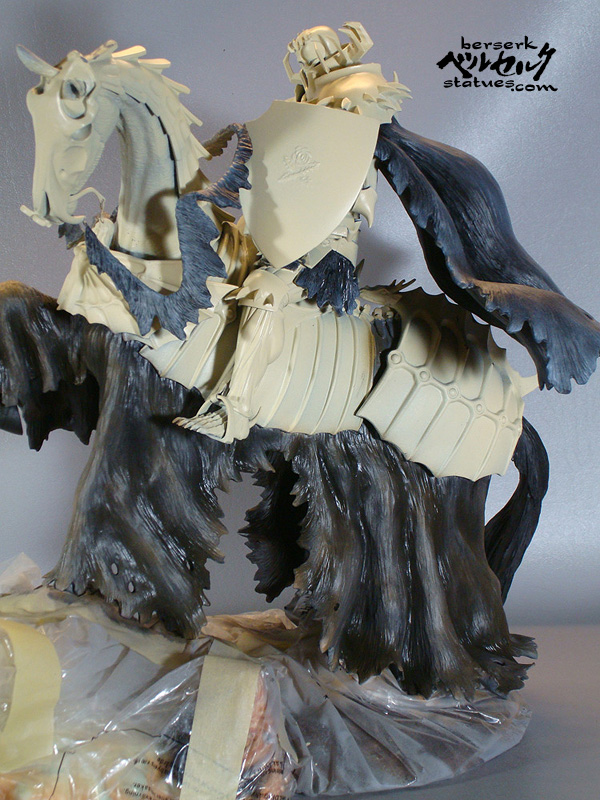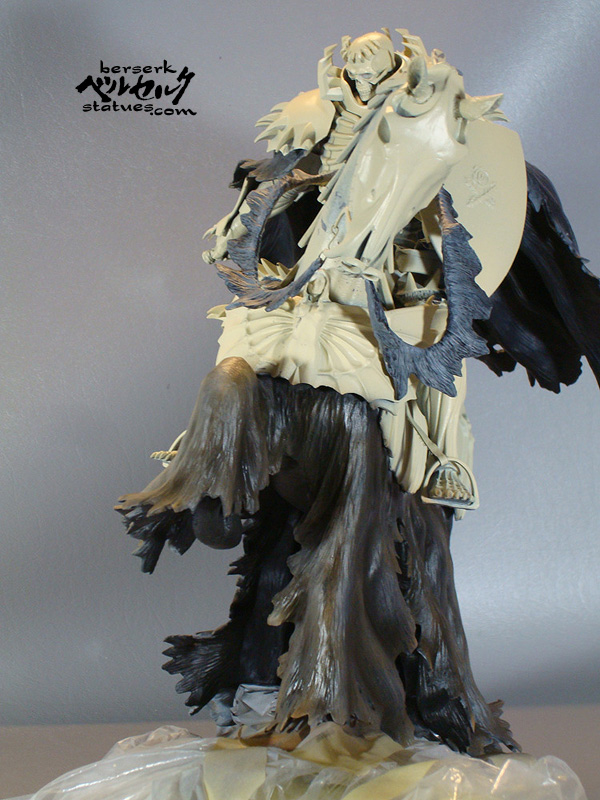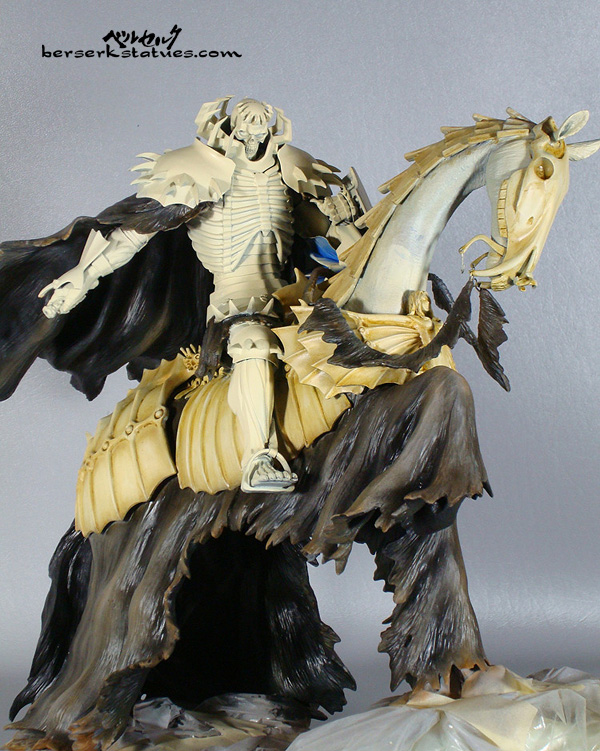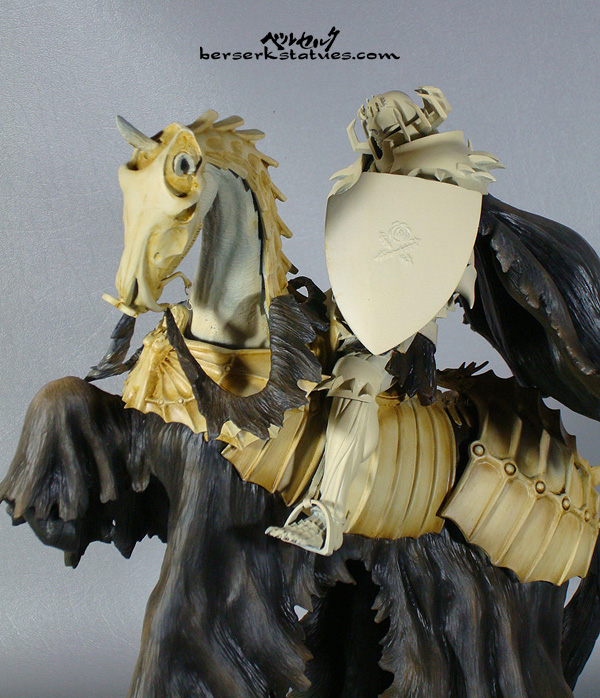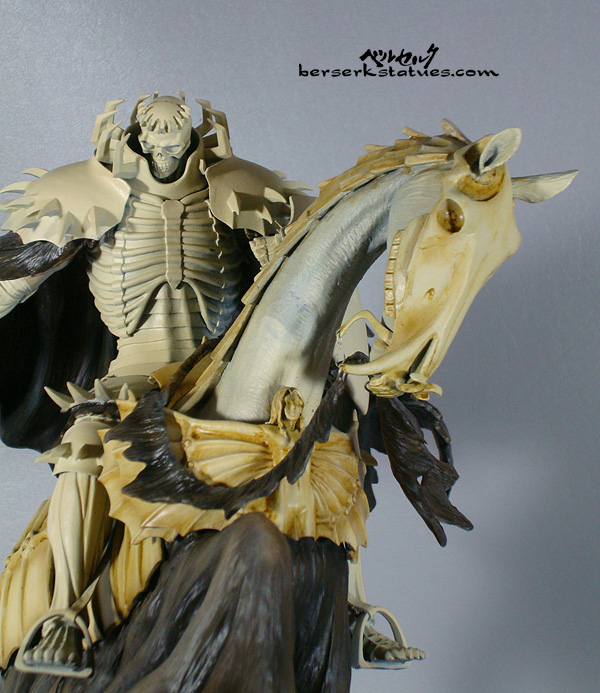 Finished Pictures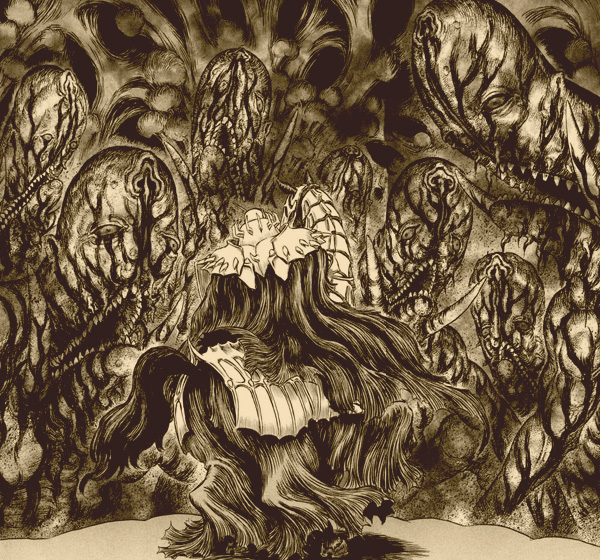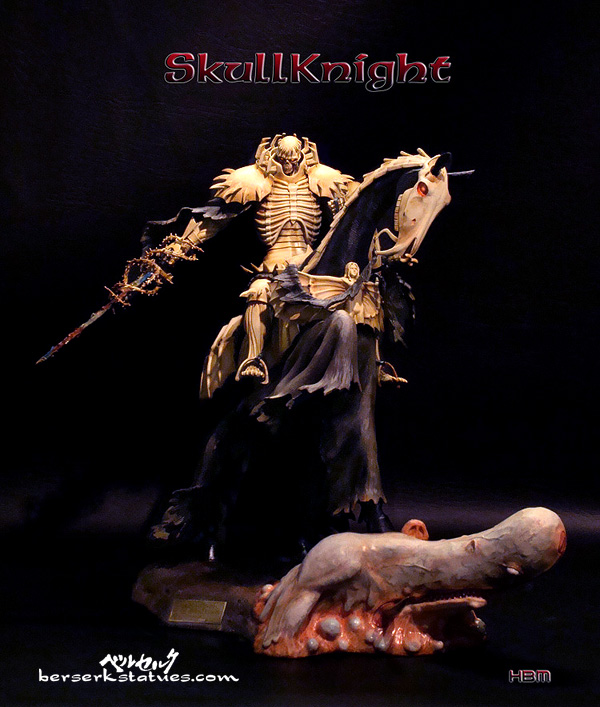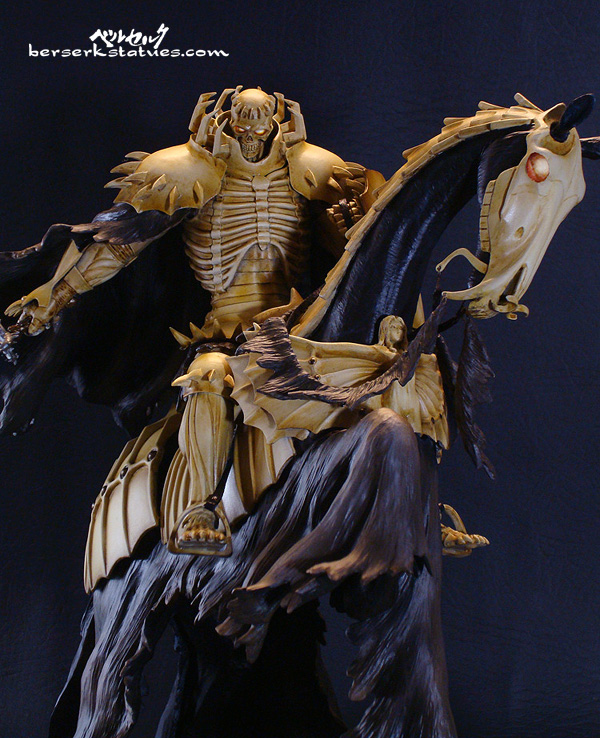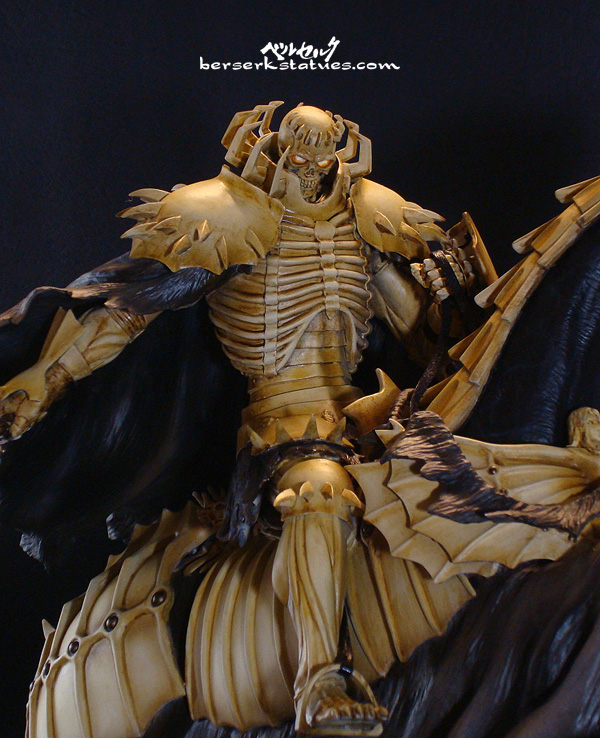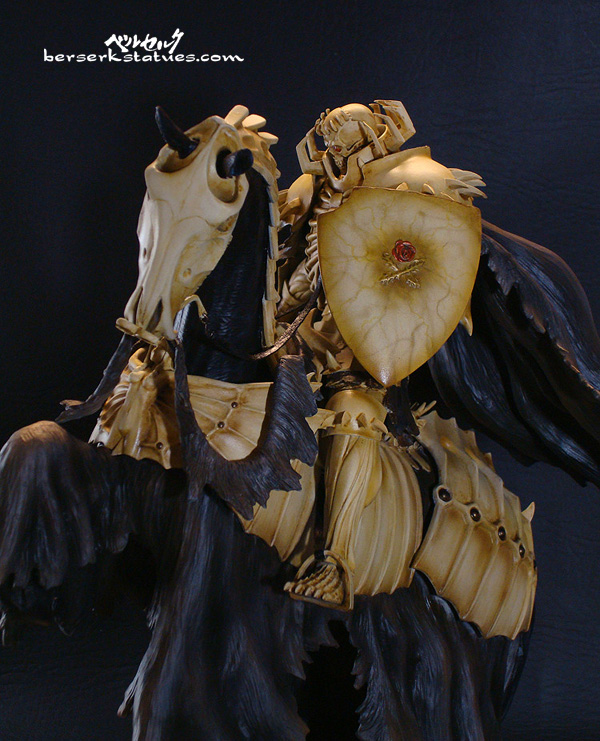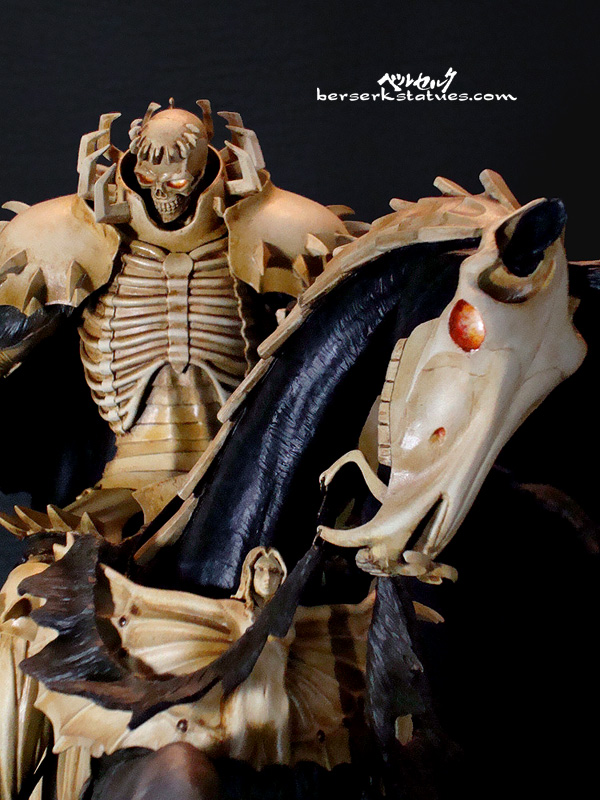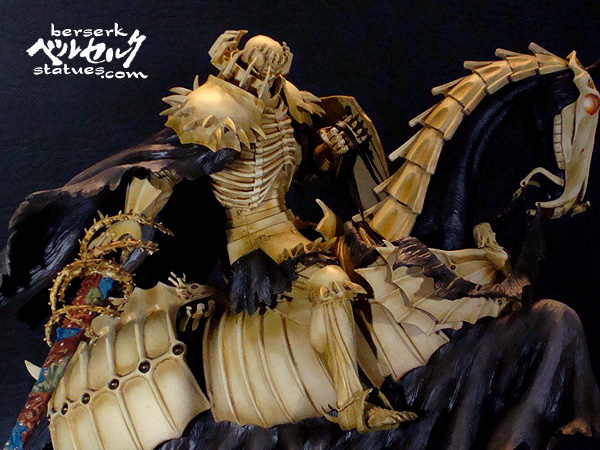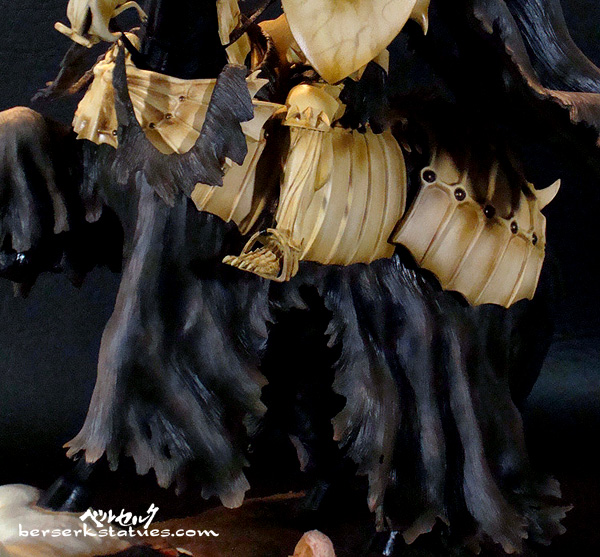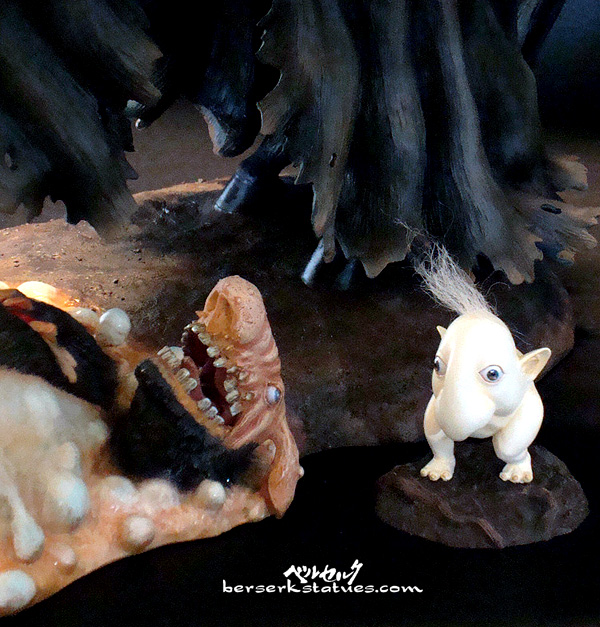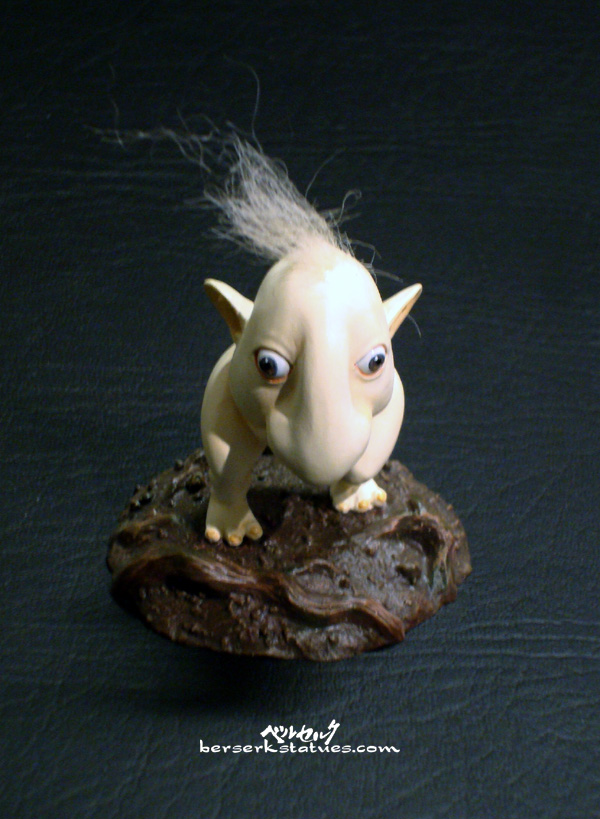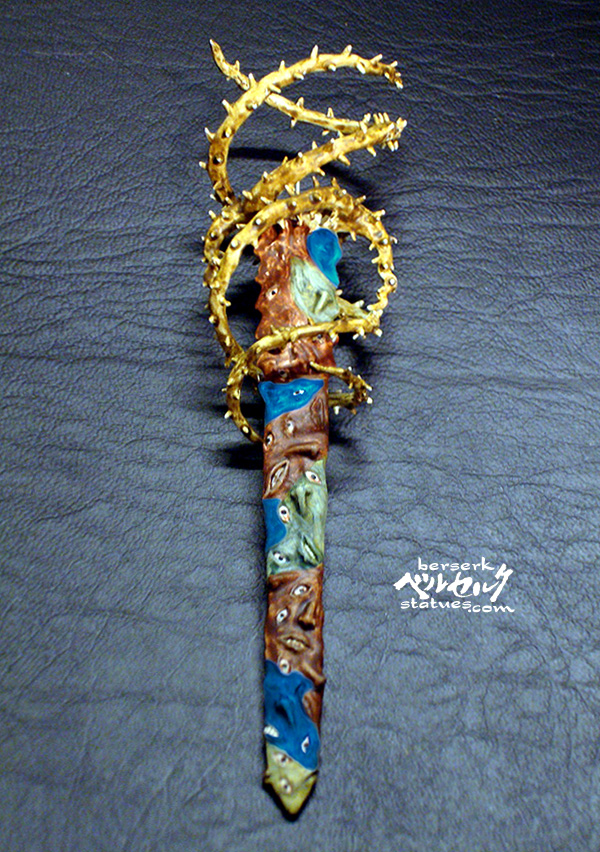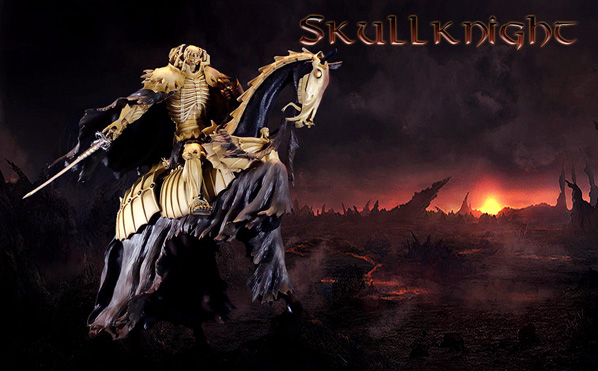 (click picture to view large version)