Schierke & Ivalera with Custom Golem
- Schierke & Ivalera
- by Mimyan
- scale 1/6
- limitation < 100
- Golem
- by Dotou No Tonosama
- scale SD
- limitation < 30
- project finished 7.17.06
- estimated value of kit alone: $150+
- pictures uploaded 7.19.06
- painter: John Allred
There is so much to say about this project, but I don't know where to start. In short, this kit is the first kit that really strayed away from the previous style of work that John has done for me. Not only is the character a young, sweet looking girl (as in, no bulging muscles, popping veins, or bloody body parts), but her eyes are shaped in the more traditional anime style... nice and big! However, John was ready and willing to take on the task.
Low and behold, look what he created... a masterpiece of one of my FAVORITE characters in Berserk. I'm in love with every aspect of this kit, especially the eyes. Keep in mind, even though this figure is 1/6, since Schierke is a young girl, this kit isn't that tall (about 7 inches). Meaning, her eyes are smaller than a centimeter! Talk about detail! And that means you can guess that Evarella is just about an inch big. Crazy, John! Crazy!
The Golem figure was a kit made by Dotou No Tonosama but I thought it'd be cool to add it to the diorama. My intention was to focus the attention on the young heroine witch and have Ivalera and the Golem console her. Hopefully, you can see that what the Golem is doing is tugging on Schierke's clothing, and NOT trying to look up her skirt! Yes, the Golem apparently has pubes, but he ain't no pervert! Hehe.
Speaking of the Golem figure... aren't you blown away by the detail and likeness of the paintjob? I asked John how he made it appear like that, and he told me he used a sponge to paint it. Genius!
Lastly, the base that came with the kit was actually quite small, so John extended it seamlessly to the point where I really don't know what he added and what was originally there.
So yah, I think I've done enough typing here. I will just let the pictures do the rest. Thanks John!
(note: all pictures by John Allred, himself)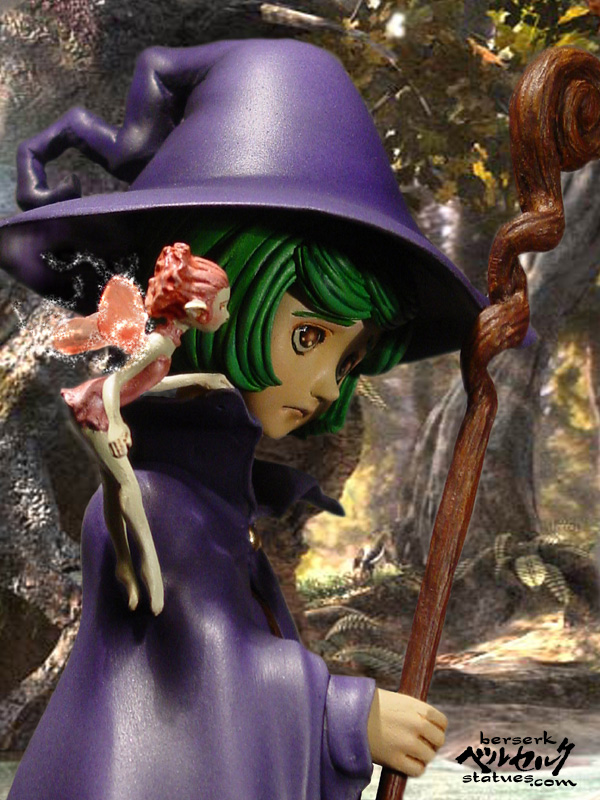 In-Progress Pictures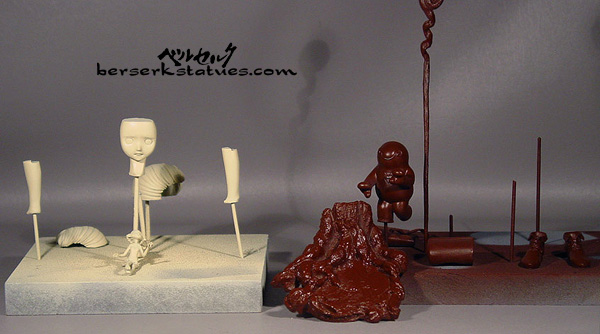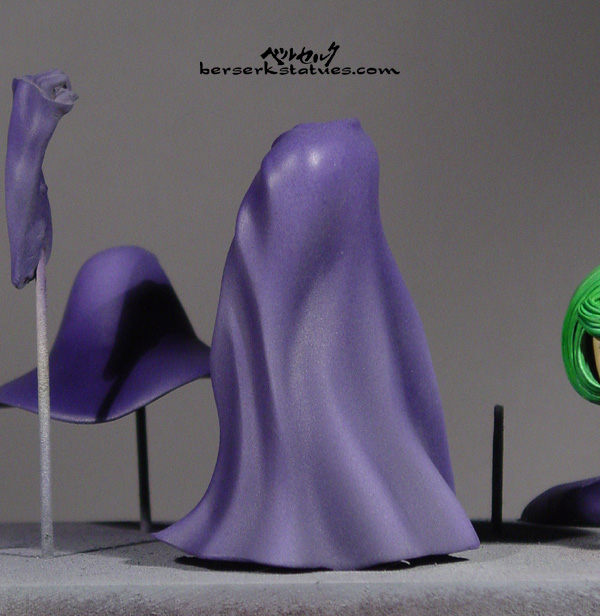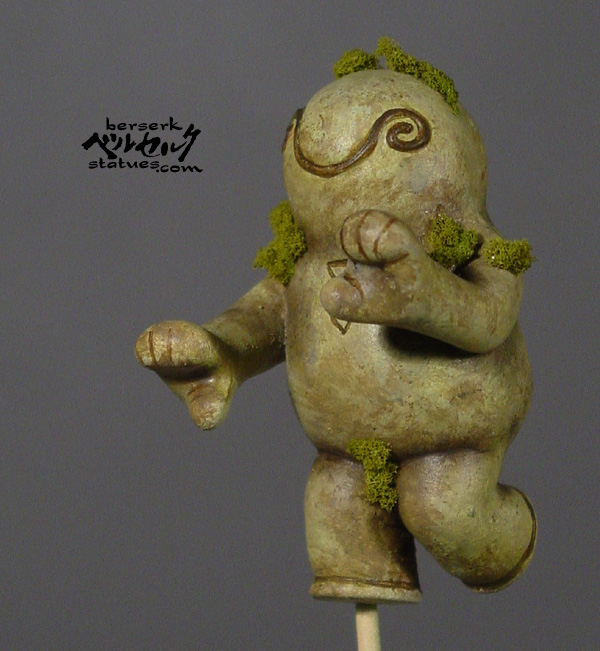 Finished Pictures