Irvine with Custom Diorama
- by Getsurou
- scale 1/12
- limitation < 50
- project finished 9.19.06
- estimated value of kit alone: $150+
- pictures uploaded 9.19.06
- painter / custom sculptor: John Allred
So I was crazy excited when I heard that an Irvine kit was going to be released, because seriously... Irvine is SO COOL! And when I heard it was going to be 1/10 scale, that was even better news! So naturally, this kit was a MUST HAVE.
Unfortunately, when I received it, I noticed that the kit wasn't really 1/10 scale, but more like 1/12 scale. It was a bit disappointing, because I thought it'd be cool for it to match the typical AOW scale. But then I realized... well what about AOW's new line of Berserk Diorama Statues!? Those are 1/12 scale! So yes, homeboy Irvine is getting a diorama!
Regarding the base that came with the kit... the bare roof was the only part that was included. That's nothing to really complain about, because most kits don't even come with any bases at all. But I felt that this roof base could be elaborated on and really turn out to something grand. Well, I passed the idea along to John, and lookie what happened!
AWESOMENESS. That is what happened! He basically created a structure completely from scratch so Irvine and his minion Smiley (that's what John calls him) can perch atop on and pull a Legolas on some poor helpless souls (who am I kidding... Irvine OWNS Legolas). John used basswood on the four sides of the tower and coated them with exterior spackle mixed with water. He used two thick coats, though, so he could carve in all the bricks and texture. The ledge on the window was made from balsa wood and the gutters were made from flat wooden sticks cut to size. The stained glass was found on the internet, printed to size in Photoshop, and glued into place along with a piece of plastic privacy glass he found in a roll at Home Depot. He then painted on the glass itself to add more depth to the window. Can you say INSANE?
In terms of the paintjob of Irvine and Smiley, well the pictures pretty much say it all. Smiley was done all by hand-brush, but Irvine was done both by hand-brush and air-brush. And as Berserk fans should know, Irvine doesn't have any visible eyes, so I asked John to paint them like the way they are. But judging from the illustration, it is hard to tell if Smiley is the same way. Well, after thinking about it for a bit, I decided to have John paint in eyes for Smiley because he's nowhere near as COOL as Irvine (and the no-eyes thing really does make Irvine the superstar he is). Hehe.
So yes, here we are. Yet another masterpiece to add to my collection. My oh my, how did I end up to be so lucky??? THANK YOU, JOHN!
(PS: These pictures do not show the feather on Irvine's hat, or the actual resin piece for the string of Irvine's bow. John took these pictures before shipping the kit to me and we thought it would be safer to have me assemble some of the delicate parts upon receiving it. Don't want to take chances on this one!)
(note: all pictures by John Allred, himself)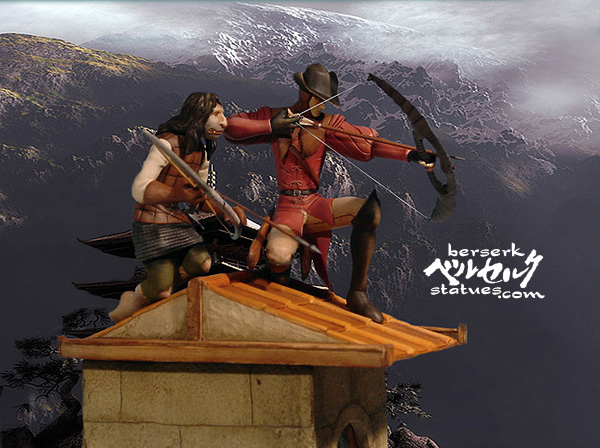 In-Progress Pictures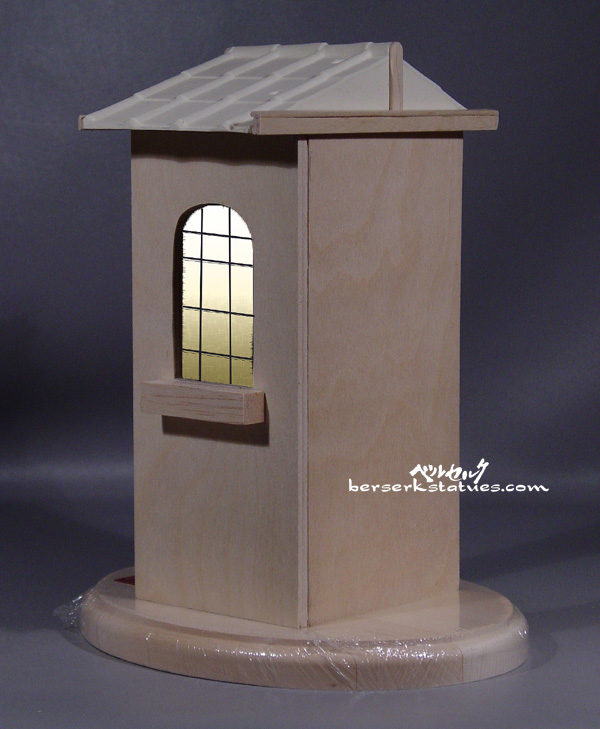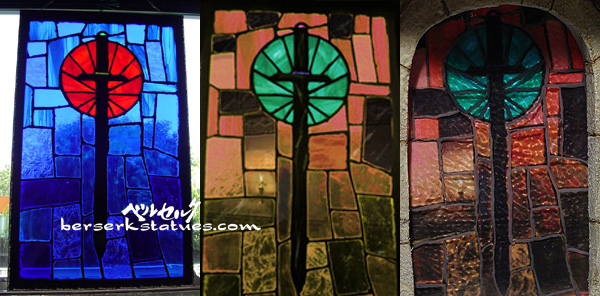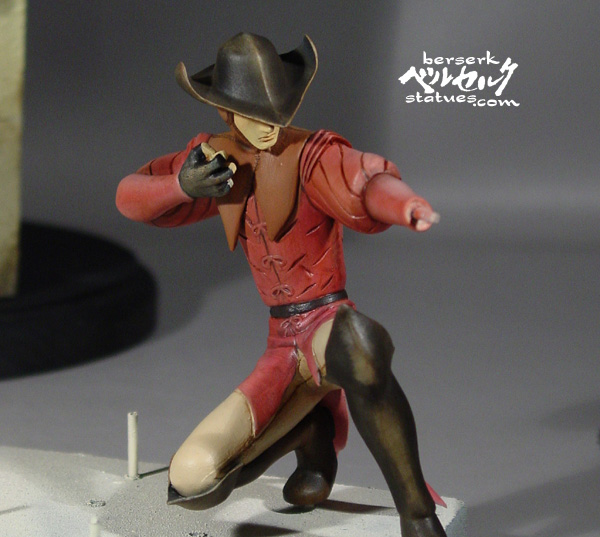 Finished Pictures