Guts: Black Swordsman and Farnese on Horse
- by Art of War
- scale 1/15
- limitation 100
- project finished 4.19.07
- estimated value of kit alone: $250+
- pictures uploaded 4.20.07
- painter: John Allred
When Art of War announced that they will be releasing model kits again, I was flippin' out! This kit is the first kit AOW has released in years, and I couldn't wait to get it painted JUST the way I like it. After receiving my pre-painted version, I thought there could be SO MUCH MORE POTENTIAL to this beautiful sculpture. Everything about it is so dynamic and full of life, but the pre-painted version was painted very dark and monotonous. I have a feeling that AOW painted theirs to portray the figure at night-time, since the scene in the manga takes place at night. However, I felt that with so many details on this sculpt, it would be a shame to not emphasize all of it as much as possible.
So here comes John to save the day! I couldn't be more happier with the final product. Even though the kit is at a tiny 1/15 scale, John brought out the details like the true artist he is. To begin with, I can't even begin to fathom how he was able to paint Guts and Farnese's faces with such precision. To be able to paint Farnese's eyebrows and pupils in a manner facing upwards... at that size... is just mastery. And then there are all the little details like the scars on Farnese's back, and all the trinkets that Guts is carrying around his waist and chest... amazing.
But what really did it for me, were the spectres. I was having a very difficult time deciding how to have them painted. Should they be multi-colored, should they be dark, should they be monstrous, should they be ghostly, etc. After consulting with fellow skullknight.net members, (Aaz and Jin), and of course with the very painter himself, John, I decided to go with a fluorescent blue color. However, it was John's mastermind that painted them in such a way where they transition between blue to white to black and so forth. These color patterns really help add shape and dynamics to these spectres. The spectres almost appear glowing!
But really, these descriptions that I write for these kits are not needed! The pictures should be able to say enough. Thanks again, John, for bringing more happiness into my life! It's gorgeous.
(note: all pictures by John Allred, himself)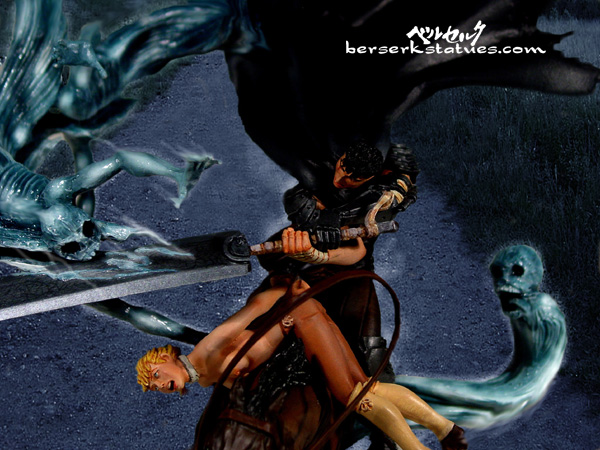 In-Progress Pictures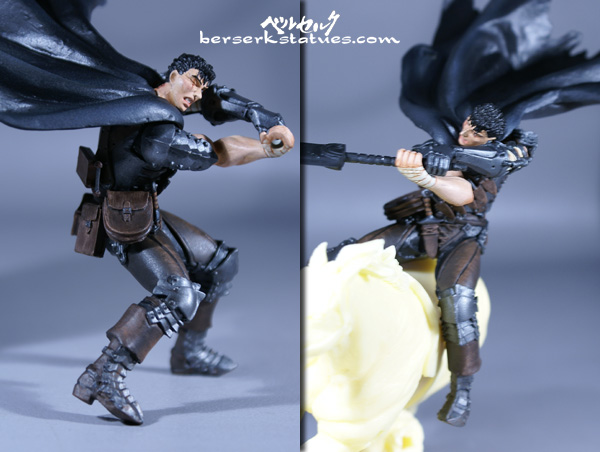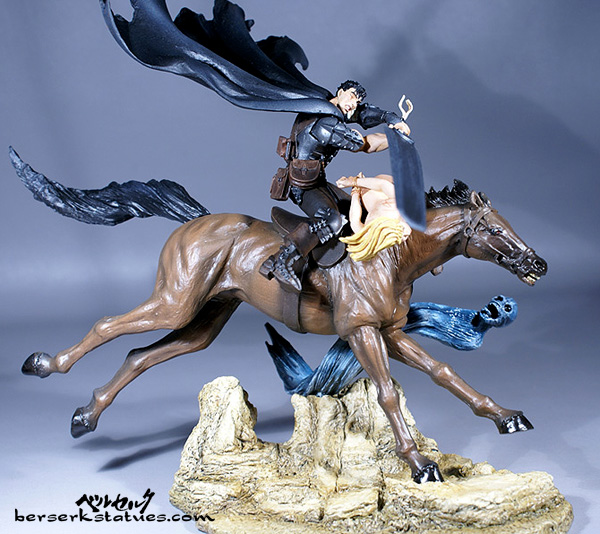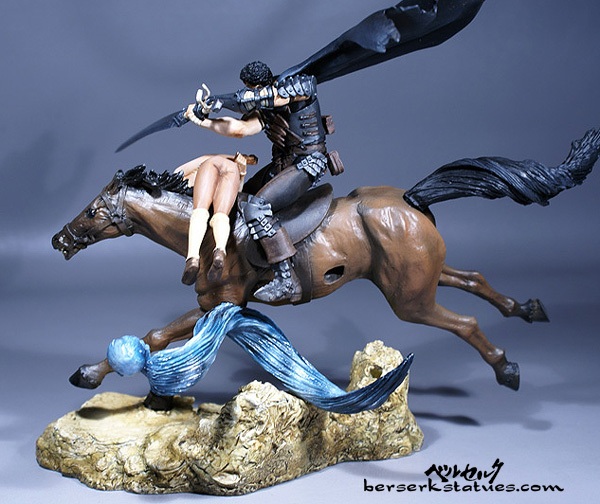 Finished Pictures