Zoddo: Human I
- by Headlong
- scale 1/10
- limitation < 150
- project finished 2.20.05
- estimated value of kit alone: $100+
- pictures uploaded 2.21.05
- painter: John Allred
Well, here it is! This is my first commission piece with artist John Allred. I owe this masterpiece all to him. He has truly brought this character to life, with his insanely intricate painting and shading skills. Notice the veins in Zoddo's arms, his accentuated forehead scar, the weathered leather, the dirty handle, the incredible realistic fur, the rusted metal pieces, the custom sculpted eye-emblem on the sword sheath, the glowing red eyes, the custom scratch built base... I can go on for ages. I'm truly blown away by his work. Please, take a moment to really look and study the pictures. To all you Zoddo fans out there, John Allred has done him justice.
(note: all pictures by John Allred, himself)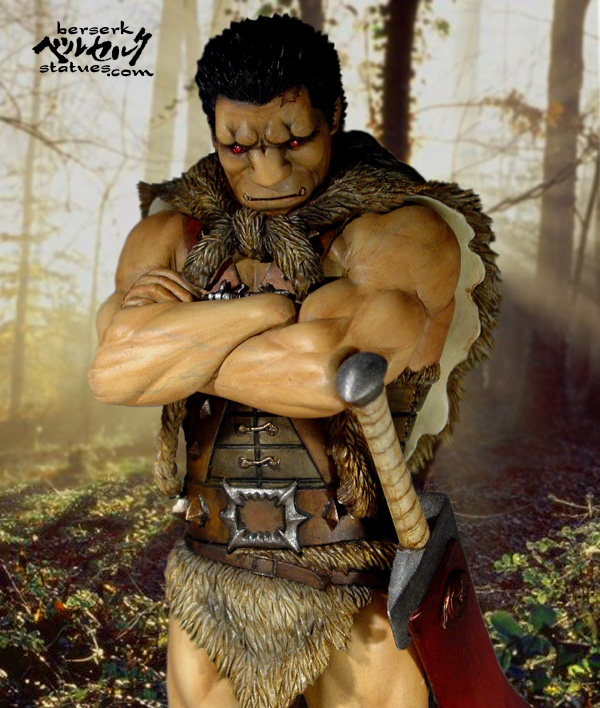 In-Progress Pictures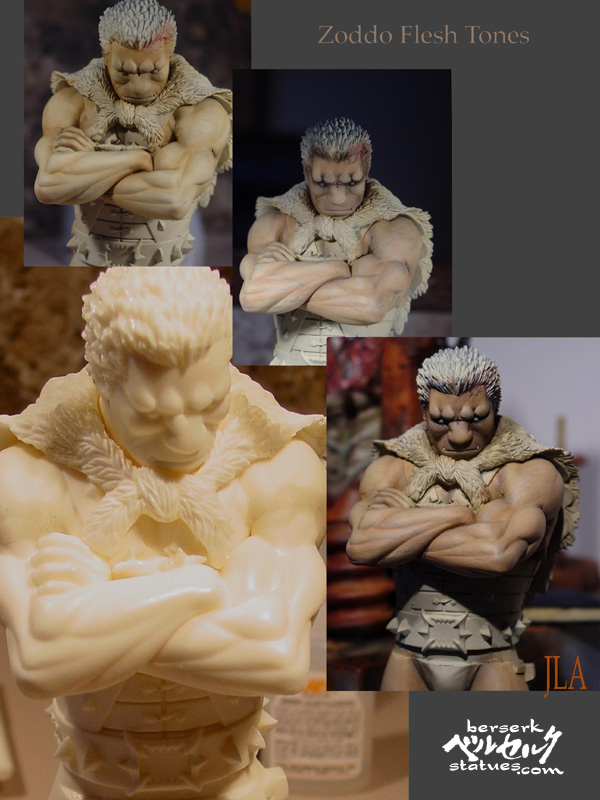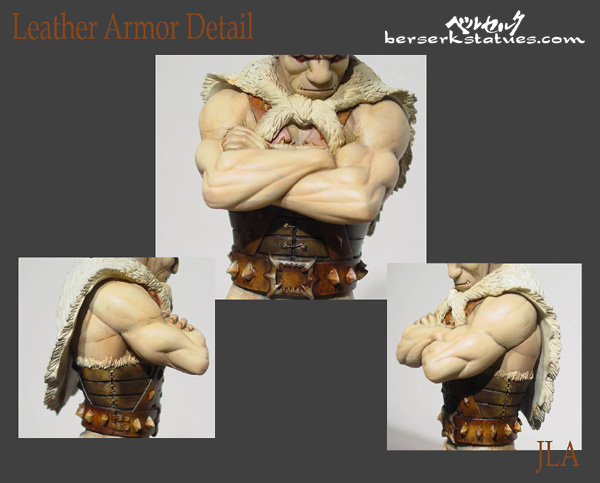 Finished Pictures