Guts: Berserker
- by Headlong
- scale 1/10
- limitation < 150
- project finished 4.9.05
- estimated value of kit alone: $100+
- pictures uploaded 4.10.05
- painter: John Allred
Once again, John Allred has done an awesome job painting one of my Berserk kits! Although this kit looks relatively "simple" to paint, John tells me that this piece was rather challenging, due to the fact that the armor is basically supposed to be all black. We debated if the armor should be a more metallic color, or have a more silverish/shiny look, but I felt that it wouldn't have stayed true to Berserk. Since the Berserker armor is old and legendary, I thought it would be more accurate if John painted it more flat to give it a rusty look.
The burned trees are obviously inspired by the scene in the manga when Guts first wears the armor as the forest continues to be ablaze. I think they add a splendid touch =).
Thanks again, John, for your effort and beautiful craftsmanship!
(note: all pictures by John Allred, himself)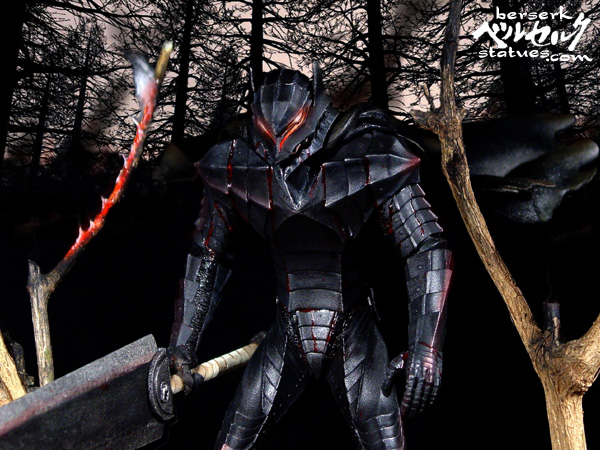 In-Progress Pictures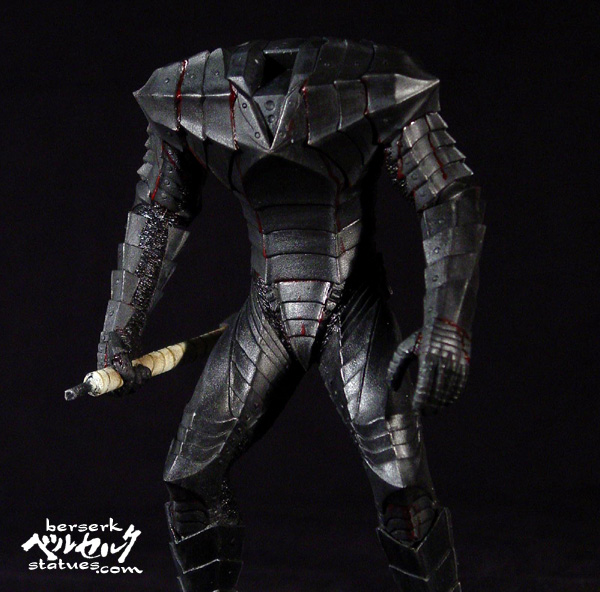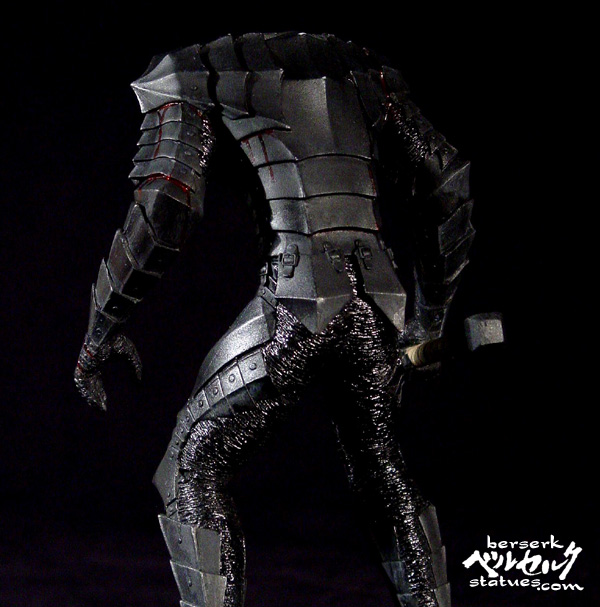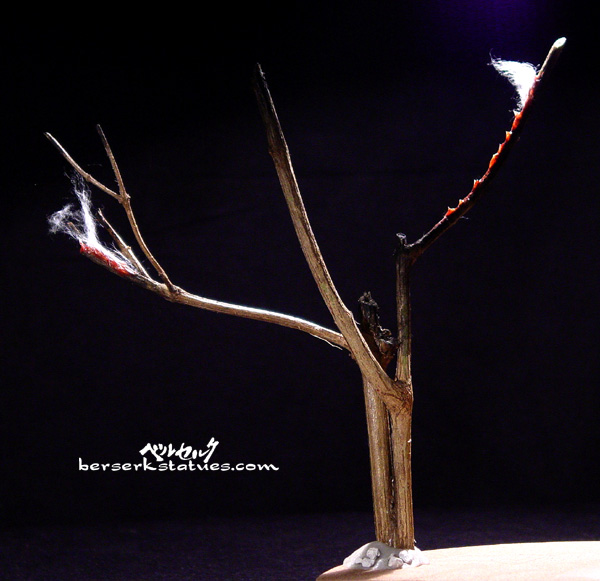 Finished Pictures